My sales agency delivers some of the top brands in the climbing industry and caters mainly retailers and climbing gyms.
For all inquiries regarding 5.10 in Sweden, Finland and Iceland and Sterling Ropes in Sweden contact me on the following addresses
Erik@sandgrenmassih.se +46 733 97 35 41 Skype: erik.massih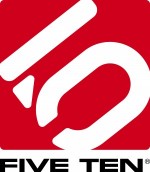 Five Ten is a leader in performance, high-friction footwear. From downhill mountain bike racing to rock climbing, from wing suit flying to kayaking, Five Ten makes footwear for the world's most dangerous sports. The Redlands, California-based company has been producing cutting-edge designs and proprietary Stealth rubber soles for nearly 30 years. With the help of top national and international athletes and guides, combined with a world-class rubber-testing and R&D facility, Five Ten is the shoe brand of choice for the world's most exciting athletes.

Founded in 1998, Walltopia is now one of the world's foremost manufacturers of artificial climbing structures, operating on 6 continents through offices in the USA, UK, Canada, Germany, Russia and Asia Pacific and exporting to 50 countries around the globe. The Head office is located in Sofia, Bulgaria.
Innovation has always been, and continues to be, our driving force and we not only offer the largest and most complete range of climbing wall surfaces available in the world today but also deliver complete solutions for customers' facilities and businesses from project design to wall assembly, route setting and staff training.
Walltopia's core business is the design and production of climbing walls.
We offer artificial climbing structures for indoor and outdoor use, and for different facilities, including gyms, schools, universities, shopping centers, hotels and recreational areas.

Vision. Innovation. Commitment. Passion. These are the trademarks of Sterling Rope. It is what separates our company and products from others. Our vision is to build a brand that is the trusted name in life-safety products. Our innovative constructions, utilizing the finest fibers, DryCore and state-of-the-art equipment, make our ropes the best handling, most durable ropes for life-safety applications. Our commitment is to provide the absolute best customer service, to be environmentally right, and community oriented and build the most technically advanced, highest quality rope there is. It's why we get up in the morning. It's our passion.
Laurent Laport started shaping holds in the early 90ies and was at that time an active competitor on the international circuit. Over the years it evolved and in 2013 he started the bran Cheeta. Today Laurent is an international routesetter who sets for the IFSC and the holds are common fixtures on the international competitions. The holds work well both for commercial setting as well as competition setting and are all made from Danomond PU, a polyurethane that is developed specially for climbing holds. They don't split when tightening, as many PE holds do. The feel of polyurethane holds is more comfortable, PU is softer and less dry than the PE. Holds don't crack or break. PU holds are significantly lighter than PE holds, a big asset when you set a route with a belay rope or carry a lot of equipment. We constantly seek to improve and innovate our materials in effort to get the best results. The type of polyurethane we use is top quality and stand out in stark contrast to other polyurethane on the market.
Hi quality dual texture Climbing volumes and holds. Combining grippy friction areas with slick non friction areas lets you create technical movements that gives you possibilities to determine the climbers possibilities. The volumes are often used at IFSC competitions and are good for both competition style setting and commercial setting at all levels.
Slovenian 360 holds have made a mark on the scene. Name of the brand and our logo already describes our vision. Our goal is to bring high quality products to the costumers all around the world for a reasonable price. Even more, we want to support and to develop sport climbing also in the countries without a history in this sport. With wide range of innovative products for kids, beginners, average users and competitors we want to satisfy the demands of every climber. We are aware that constant development and improvement of the products are required. So at the same time when a new product is introduced to the market, we are already making studies and researching new materials and products. innovations and constant quality are our advantages and the main features bringing our company to become one of the leading climbing hold company of the future.

Beyond the basic function of the brushes, Faza's main goal is to make the brushes aesthetic and appealing. One "Faza" brush can never be just a plain thing. Every brush is 95% handmade in Bulgaria(EU) – a direct product of my inner drive and valuable input from ardent climbers. I know the value of taking the extra step past the good enough performance and that's what I want to achieve with brushes too. When working on a brush, it's the wood that guides me in the beginning. Once I'm satisfied with the result – the brush is done and I can start dreaming about the next one. Just like in climbing.

Axis climbing holds and climbing walls are designed and manufactured by Frank Bogerman from Rotterdam, The Netherlands. All holds have a typical Axis design: friendly for your fingers and very well produced, perfect for long, intense and pleasant training sessions.
Axis climbing walls are designed for many different kinds of climbers. Beginning climbers or pupils need a different climbing wall than experienced and professional climbers searching for a perfect training facility.